Welcome to this tutorial on Rapid Transit collectibles. On the Rapid Transit route there are 3 different types of collectibles, these are route maps, shovels and hazard cones, of which there are 25 of each. Unlike CSX Heavy Haul and Great Western Express, there is no achievement for finding all the collectibles. Compared to CSX Heavy Haul, the collectibles for Rapid Transit are relatively easy to find as they are all located at stations.
Route Maps
Edit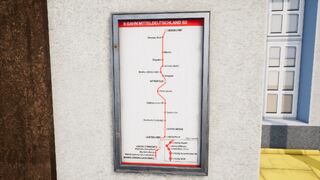 The first type of collectible is the route map. Route maps appear as white rectangles with a metal border. Upon approaching a route map, a map of the Rapid Transit route will appear, signifying that you have collected that collectible.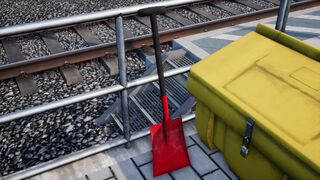 The shovel is the second type of collectible in Rapid Transit. They appear as a red shovel which upon approaching will disappear. Once the shovel has disappeared, you have collected that collectible. Shovels are often hidden in more obscure parts of stations to make them more difficult to find.
Hazard Cones
Edit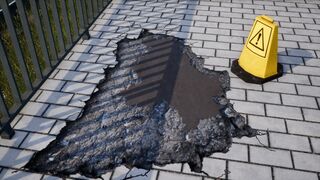 Hazard Cones are the final type of collectible in Rapid Transit. They appear as large potholes which are obvious from a distance, making them very easy to locate. When you approach one of the potholes, a yellow hazard cone will appear next to the pothole. Once this appears, you have collected the collectible.
Complete List
Edit
For those who wish to find the locations of all the collectibles quickly, this guide on Steam Community shows the locations of all 75 Rapid Transit collectibles: https://steamcommunity.com/sharedfiles/filedetails/?id=1234958386