Welcome to this tutorial on driving the BR Class 66 as featured in the Great Western Express dlc. Any questions about this tutorial or suggestions for future tutorials can be asked in the comments section at the bottom of this page.
Driving the Locomotive
Edit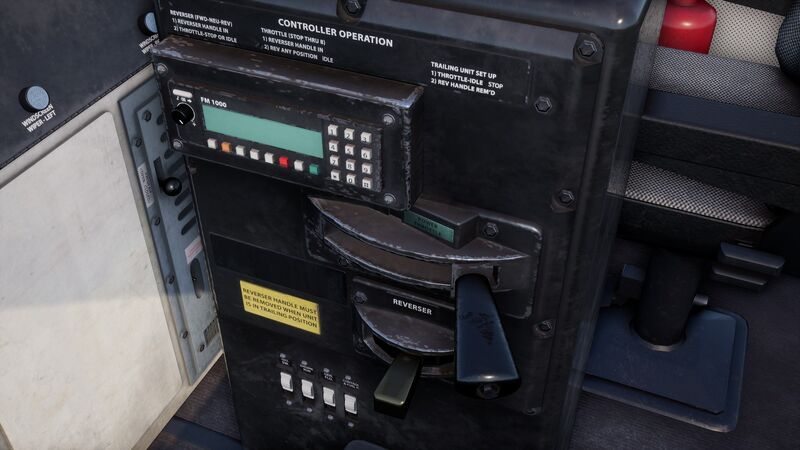 The BR Class 66 has three main controls for driving the locomotive. These are the throttle, reverser and brakes. The throttle is shown in the middle of the above image on the console to the right of the driver's seat and the reverser is located below it. The throttle has 8 different settings whilst the reverser has 3, forward, reverse and neutral.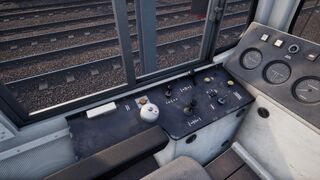 The brake is located on the console to the left of the driver's seat as shown in the image to the left. It is labelled as 'auto air brake'. In order to apply brakes, push the the lever forwards. To release the brakes, pull the lever back. The brake pipe pressure can be monitored on the central display in front of the driver. 5 bars of brake pressure represents the release setting whilst 0 bars represents an emergency application.